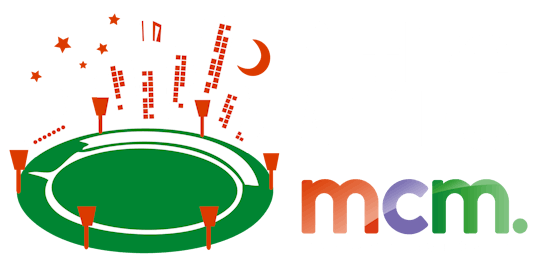 You can still put youth homelessness to bed
How to get involved
We've been super impressed by the fundraising creativity shown by our Sleepers who participated in Sleep At The 'G over the years.
This year, we're asking you to get even more creative! Things are a little different due to COVID-19, but you can still support MCM by hosting your own Sleep At The 'G activity on a date that suits you. Some teams are still participating on the original 21 May date, but others have confirmed alternative dates to suit their calendars – either way, you can still get involved and Sleep At The 'G - Your Way until 30 June 2020!
Here's some of the ideas (which don't involve people coming together) we think you may enjoy:
1) Camp out in your backyard or on your couch
You can get the whole household involved. Simply choose what part of your house or backyard you want to pitch your tent or mattress!

2) Wear your pyjamas to work / pyjama fashion parade
Ever wanted to rock up to work in your pyjamas? Now's your chance without leaving your house. Join your work conference call wearing your favourite pyjamas and compete in your own version of a fashion parade. Onesies, snuggies and outrageous costumes are encouraged!

3) Build your own MCG sculpture
Get creative with the family - big kids can join in too! Build your own MCG out of your couch and boxes, or get your family together to draw the MCG on your fence!

4) Hold a staff auction
Your staff may have a whole range of super skills outside of their employment role that you don't know about. Staff can nominate tasks, skills or services they would be willing to offer once social distancing restrictions lift. Examples could include:
A surfing lesson
Personal training sessions
Wardrobe clearance and fashion advice
Coffee to your desk - buy the right to have someone make or go out to get your morning coffee for a month
Auctioning a car parking spot for a month
Auctioning the opportunity to become a dog owner for a weekend!
One-on-one mentoring sessions with the CEO
Or any other amazing services your staff wish to auction.

Get involved
To get involved, simply register at no cost and start fundraising. Tell your workmates, friends and family they have the option to register too! See our fundraising tools to help promote your activities. And don't forget to post your fundraising activities on social using #SleepAtTheG to encourage donations.
Sleep At The 'G
What we have achieved together so far
Connect with us