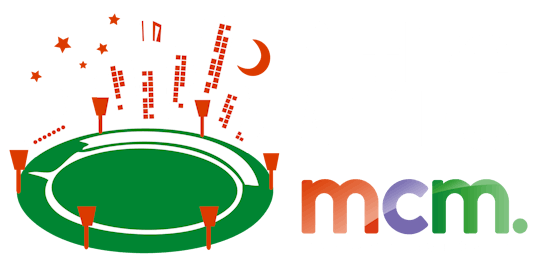 You can still put youth homelessness to bed
Why fundraise
Every night in Victoria, there are more than 6,000 young people experiencing homelessness. In one of the world's most liveable cities this isn't good enough.
With only 127 emergency and crisis beds for young people in Victoria, our work to put youth homelessness to bed is as vital as ever.
Often through no fault of their own, many young people experiencing homelessness are there due to trauma like family breakdown and neglect, which we know has long-lasting effects on physical and mental health.
Without appropriate interventions, young people can become further entrenched in long-term homelessness and poverty.
Sleep At The 'G may not be going ahead this year in the physical format you are used to, but you can still fundraise in support of the more than 6,000 young people experiencing homelessness every night in Victoria.
This is your chance to help MCM break the cycle of homelessness, supporting more young people to lead positive lives.
Who you're supporting
When a young person finds themselves with no secure place of their own, they can be vulnerable to abuse and violence (often the cause of homelessness in the first place). And over half will miss out on regular school.
Homelessness can happen to anyone.
Meet Jessica, just one of the many people you'll be supporting.

Without support of organisations like MCM, young people experiencing homelessness can become trapped in a cycle of poverty, and lose all hope of reaching their full potential.
This shouldn't be happening in the world's most liveable city. And it doesn't have to.
Because every story has something in common – the courage of a young person and their determination to create a better future for themselves.
NOW is the time to make a difference
THIS is the opportunity for you to help someone get off the streets and rebuild their lives, their way. We're calling out to you to show your solidarity with young people who are feeling left out, lonely and afraid because they have been let down by the people who should have cared for them the most. Young people experiencing homelessness are staring adulthood in the face - alone, in poverty, frightened, and at risk of falling into long-term, entrenched homelessness.
Everybody deserves a safe place to sleep, yet there are only 127 emergency and crisis accommodation beds in Melbourne available for young people. Your support is needed now more than ever. Make a donation today or continue with your generous fundraising so MCM can help put youth homelessness to bed.
Fundraising tools
See our range of fundraising tools to help you get started!
Here's what your fundraising dollars can achieve
Every donation counts no matter the size and all donations $2 and over are tax deductible. Donate to a friend who has already registered by visiting their fundraising page, or make a general donation to our appeal.
Your donations can go towards:
Sleep At The 'G
What we have achieved together so far
Connect with us