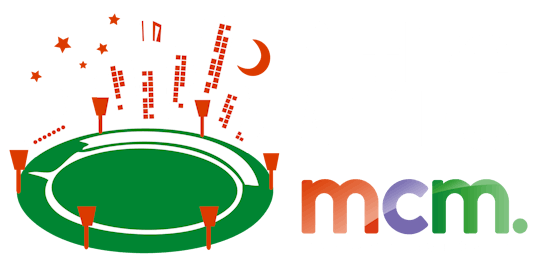 Where your money goes
Last year's sleepover drew more than 2,000 sleepers and raised more than $1 million to fund the redevelopment of Frontyard, which introduced to Melbourne a pioneering youth support service with 24-hour crisis accommodation. 12 months down the track, we are really changing lives for the better.
But there are other parts of Melbourne that desperately need their own specific support models. Around Melbourne, thousands of young people have nowhere to turn when, often through no fault of their own, they find themselves without a home.
This is why funds raised from this year's Sleep At The 'G will contribute to the redevelopment of one of MCM's youth refuge services which will be moved to Werribee to support young people experiencing homelessness in Melbourne's west.
Why the west?
Our new youth refuge aims to address the growing number of young people experiencing homelessness in the City of Wyndham, which has increased by 76 percent in the last five years. On the last Census night, more than 380 young people aged between 12 and 24 years old were identified as homeless in Wyndham.
What are we building?
Once more we are bringing together government, corporate philanthropy and donors to create this new refuge in the west. Together with the Property Industry Foundation, and a $3.5 million investment from the Victorian Government, MCM will open a purpose-built refuge to work towards changing young people's paths away from homelessness.
With two family units to accommodate infants and families, this youth refuge will give young people aged 15-24 the chance to grow into adult independence with wraparound support that addresses all the varied and complex problems young people experiencing homelessness are dealing with each day.
Whilst we do have some of the funding for this project, we need to fill the gap with further generous support from MCM donors and the fantastic fundraising by our sleepers of Sleep At The 'G, to ensure this new refuge can reach its full potential and provide all the support that our young people need.
Purposely designed for young people who are most in need
MCM's new youth refuge will deliver positive outcomes for young people by providing:
• 24-hour staffing, allowing for constant support on site.
• Emergency and crisis accommodation for up to ten young people.
• Family units to assist young parents who struggle to find family-friendly homeless accommodation.
• Purpose-built and contemporary design with a specific focus on creating facilities that support positive outcomes for the young people who need them.
• Capacity to provide young people with education and independent living skills programs onsite so that they can continue growing their potential.
• A children's play area, so that families in the refuge can play, learn and grow in a safe place.
Help us help more young people in Melbourne's west
Your generosity will ensure our new youth refuge can help more young people in Melbourne's west lead the positive, successful lives that they deserve.
You've shown us what can be achieved when our community comes together for one night to support an ambitious vision. With your help, MCM will continue to create innovative solutions to help those young people most at need in our city.
Sleep At The 'G
What we have achieved together so far
Connect with us