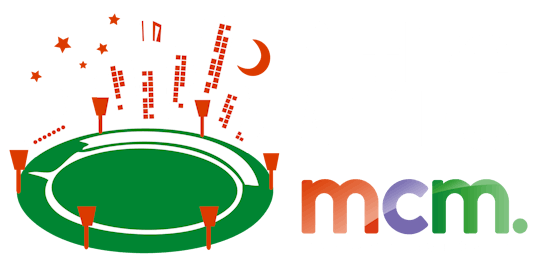 Sleep At The 'G Terms and Conditions
By registering to attend Sleep At The 'G (Event) you have agreed to the following Event terms and conditions and entry to the Melbourne Cricket Ground (MCG).
All prices are inclusive of GST.
Age restrictions: All participants must be aged 12 years or over as of the date of the Event, 21 May 2020.  All participants under the age of 18 years (Junior Participant) must be accompanied by a legal guardian (Guardian). A Guardian may only be responsible for a maximum of two (2) Junior Participants. Participants may be asked to provide proof of identity or guardianship prior to entry or exit. MCM, its agents and partners, reserves the right to refuse entry to any person deemed under the age of 18 years or who does not otherwise comply with these terms. Guardians responsible for Junior Participants will be deemed to have accepted these terms on behalf of the relevant Junior Participant.

Venue: The right of admission is reserved exclusively for valid ticket holders and may be subject to the MCG's terms of admission or at the discretion of MCM's staff. Entry to the venue is at your own risk. Late arrival may result in admission to the Event being refused.  It may be a condition of your attendance at the Event that a search of person and/or their possession may be required at the time of entry to the venue.  You acknowledge that neither MCM nor the MCG will be responsible for any loss or damage to property (including personal property such as bags, money or other personal items) brought to the Event by you or Junior Participants under your responsibility.  Entry may be refused if your ticket is damaged or defaced in any way or is to a genuine ticket issued by MCM at the time of your registration to participate in the Event.

Family Zone: Participants acknowledge that MCM will establish a separate designated Family Zone at the Event. All Junior Participants and their Guardians are required to remain in the Family Zone from 11:00pm until the conclusion of the Event unless directed otherwise by MCM. No person other than a Junior Participant, their Guardian, MCM staff or its agents, are entitled to enter or remain in the Family Zone.

Program and Content: Sleep At The 'G is a Family Friendly event, however it may contain program content that is sensitive to Junior Participants as it contains first-hand stories of young people experiencing homelessness in Melbourne.  Guardians are recommended to supervise Junior Participants and apply their individual discretion to program content exposure.  MCM's clinical staff will be onsite should you require assistance during the Event. The program content will be provided prior to the Event and is subject to change at MCM's discretion.

Behaviour: It is a condition of entry that a search of your person and/or possessions may be required at the time of entry. Glass, alcohol, weapons, illegal substances or any item that MCM or the MCG consider may be used in an illegal or offensive manner may be confiscated. MCM's staff reserve the right to prohibit entry of any person to the Event or eject any person from the Event based on behaviour deemed inappropriate by MCM or its agents acting on behalf of MCM at their discretion, including, but not limited to, behaving in an intoxicated, disorderly, offensive, threatening or inappropriate manner, towards any person. You must ensure that you and (if applicable) Junior Participants under your care behave in an orderly manner. Participants who behave in a disorderly, disruptive or inappropriate manner may, at the sole discretion of MCM's staff or agents acting on its behalf, be required to leave the Event.

Safety: In case of a major incident, emergency or serious injury, you must follow all official directives of emergency services personnel, MCM, the MCG and their authorised agents, staff, and partners.

Privacy notice: MCM will adhere to the privacy policy found here.

Image release: Participants grant permission to MCM, its agents and others working under its authority, to take and to have full and free use of video/photographs containing their image/likeness. It is understood these images may be used for promotional, news, on-line/multimedia, research and/or educational purposes by and for MCM and Event partners. Participants agree that they are not entitled to remuneration, residuals, royalties or any other payment from MCM in respect of their image/likeness or its use. Participants release, discharge, and hold harmless, MCM and its agents from any and all claims, demands or causes of actions that they may hereafter have by reason of anything contained in the photographs or video. The Event may be published in print or broadcast on television, radio or over the internet. As a result of your participation in the Event, you may appear in these broadcasts without your knowledge or consent. Attendees grant permission to MCM, its agents and others working under its authority, to take and to have full and free use of video/photographs containing their image/likeness. It is understood these images may be used for promotional, news, on-line/multimedia, research and/or educational purposes by and for MCM and Event partners. Should a participant not agree to the above image release, they must advise MCM by contacting 1800 626 572 or email events@mcm.org.au

Refund: Participants are not entitled to refunds of registration fees should their circumstances change and they cannot attend the Event. Tickets are transferable to substitute Participants if requested to MCM by contacting 1800 626 572 or email events@mcm.org.au a minimum of five business days prior to the Event. Should the date of the event change due to circumstances outside MCM's control, all participants would be advised of this change as soon as practicable. A full refund would be available for participants who are unable to attend on the new date.

Liability: To the fullest extent permitted by law, MCM does not accept liability of any nature for the acts, omissions or default of those providing services in connection with the Event or any liability for any injury, damage, loss, delay or additional expenses which are incurred at or in association with this Event. Where legislation implies any condition or warranty which cannot be excluded or modified, that condition or warranty will be deemed to be included in this agreement. However, our liability for any breach of such condition or warranty will be limited, at MCM's option, to the resupply of the services or the cost of having the services supplied again. In no event will MCM be liable for any indirect, consequential, exemplary or special damages. You will be liable for any loss or damage caused at the Event by you or your invitees.

Laws: The laws of the state of Victoria apply to these terms and you submit to the jurisdiction of the courts of Victoria with respect to any proceedings arising out of, or in relation to, these terms.
Note: This is an alcohol, glass and drug free event, with respectful intentions towards our clients and the young people we work with. We want to ensure an inclusive atmosphere where all sleepers can feel comfortable.
Please don't hesitate to contact us if you have any queries.
Melbourne City Mission
Sleep At The 'G Team
164–180 Kings Way
South Melbourne VIC 3205
Tel: 1800 626 572 
Email: events@mcm.org.au
Sleep At The 'G | 21 May 2020
What we have achieved together so far
Connect with us