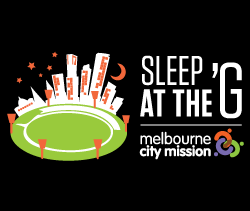 Meet our clients
On any given day at our youth crisis centre in Melbourne's CBD, there are 45 young people with nowhere to sleep that night
That's 45 reasons why our work is so crucial.
Every. Day.
To us, these young people are not just a number. We know them by name.
We do everything we can to find every single one of them a safe place to sleep and there's never enough crisis beds. We need to assess who has the most urgent needs and match them as best we can with the limited refuge vacancies.
So every time a new young person comes in, we have to ask ourselves, "Who gets a bed tonight?"  That's the hardest part.
This is why your support of Sleep at the 'G is so critical.
You can "meet" some of our clients by reading their stories...
Meet Sally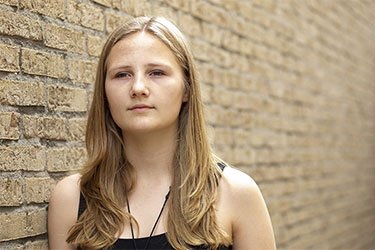 After her mum passed away, Sally became the victim of cruel high school bullying. Unable to confide in her dad, she started to skip school and began self-harming. After Sally left school at the end of Year 10, and a huge fight with her dad, Sally became homeless at just 16 years old.
This is Sally's story, in her own words…
Meet Shane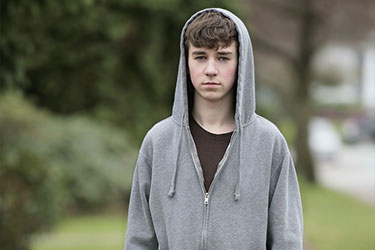 Shane's life changed when he was just 17 years old. Growing up as a victim of domestic violence, he became his mum's carer while she experienced depression, leading to him struggling at school and eventually dropping out. After his relationship with his mother broke down, Shane couch surfed with friends but after his belongings were stolen, and he couldn't find a job, he turned to Frontyard for support.
Read Shane's story, in his own words...
Meet Emma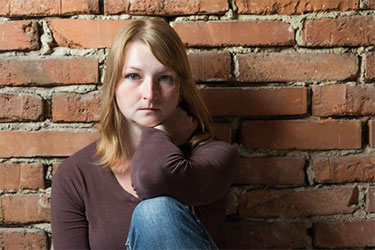 Emma's story is heartbreaking. Her Mum died when she was eight, and family violence and neglect following this meant that she was removed and placed in care. She went from placement to placement for years and was exposed to more abuse.
Your support for Sleep at the 'G will make all the difference to the youth we work with
You will make it possible for our specialist team to walk alongside people like Shane.
We need your support so we don't have to turn these young people away: so we can keep them safe.
Register to join us for Sleep at the 'G or donate now. Every dollar makes a difference.
You can register as a Community or Workplace participant, and attend as an individual or join a team.
Progress so far
Connect with us