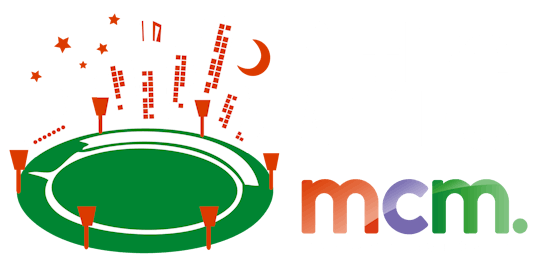 Help put youth homelessness to bed
Frequently Asked Questions
The Sleep At The 'G team is here to help. If your question isn't answered here, or you need support:
Where can I read the Terms and Conditions?
On our website, over here.
How old must I be to attend?
For safety and security reasons, all individuals must be 18 or older on the day of the event except for family registrations. If you have registered as part of a family, please refer to our family page for all terms and conditions
What security measures will be in place?
MCG security will be scanning your entry ticket, and all patrons will be subject to security wanding prior to entering the stadium. MCG security will also be present inside the venue.
Start time?
Gate 2 of the MCG is open from 5PM and for security it closes at 8PM. That gives you a three-hour arrival window. Please arrive before 8PM.
Finish time?
Gate 2 re-opens at 5AM on the morning after the event, which is also when breakfast starts. All guests need to be out of the venue by 8AM.
What if I want to leave during the night?
You can leave at any time, of course, but for security reasons you will not be allowed to come back inside.
Is fundraising compulsory and is there a minimum I must raise?
When you register, you will create a personal fundraising page to inspire supporters and take online donations – securely. All participants are asked to actively fundraise but it isn't compulsory so there is no minimum amount.
If you really want to make a difference, there are many rewards and incentives to spur you on in fundraising.
Can I park at the MCG?
There's no public parking at the MCG as Yarra Park (MCG Event Day Parking area) is closed during Sleep At The 'G.
The best option is either park at Melbourne & Olympic Parks, walk to the venue or have a Taxi/Uber drop you off at Jolimont Terrace – 300 metre walk to Gate 2.
What's the nearest parking if I want to drive?
The nearest car park is Melbourne Olympic Parks Northern Carpark.
We recommend you book online in advance at www.mopt.com.au
Pre-booking your event day parking will save you 33% and will guarantee you a spot.
How do I get to Gate 2 at the MCG?
The nearest street for drop off is Jolimont Terrace, Jolimont.
The nearest train station is Jolimont, then Richmond.
It is also possible to walk from Flinders Street Railway Station via Princes Walk (1.3km) and from the CBD.
What should I bring with me?
Please bring your own pillow and warm clothes, your favourite snacks, games, activities, a sleeping bag &/or a blanket.
Some people prefer to sleep on a yoga mat or camping mat, both of which are allowed.
Can we bring alcohol, drinks or other liquids into the MCG?
No alcohol may be brought into the venue. Glass containers and knives are not permitted.
You CAN bring with you:
An empty re-usable drinking bottle to fill at the water stations inside
Any food you wish to bring with you
What do we sleep on?
As part of the unique experience that is Sleep At The 'G, all participants will be provided a cardboard box to sleep on for the night.  You are welcome to get inventive and use the box however you choose. However, only a limited number of boxes have been donated, so please only take one or two so that no one misses out.
Bring your markers and sharpies so you can get creative too! No spray cans, thanks.
But please, it's cold. Don't forget your bedding!
Will there be power/electricity facilities available?
No, sorry. Safety requirements call for current tests and tags. There just isn't the electrical infrastructure for 2,000+ people using power. So, please don't bring any appliances whatsoever that need a power source. If you can inflate it yourself or you're using batteries, that's fine. See the next question about phone charging.
What about phone charging?
Please bring your phone fully charged because there are only a few charging stations available. It's first come, first charged. Ask for the locations of these charging stations at the event.
If you have one, you can bring a self-sufficient charging source, like an external battery.
Will my personal belongings be safe?
This is a public gathering so we can't guarantee your stuff is safe if it's left unattended.
Please take responsibility for your belongings at all times.
Is there security at the event?
Yes. The MCG's venue security provider is SECUREcorp and they have generously supported Sleep At The 'G at every event.
The SECUREcorp brand stands for 'Reliability, Integrity and Results' so we are confident that our sleepers, volunteers and guests are in very good hands. If you need assistance, please ask any security staff member or a crew volunteer.
Will there be provisions for special dietary needs at the event?
There will be a vegetarian soup option for dinner and a choice of vegetarian muffin for brekkie. Please visit the FAQs two weeks before the event for a full list of ingredients in our catering.
Would you like to see our ingredients? Just email events@mcm.org.au and we'll send you the list.
Beyond this, if you have special dietary requirements, please bring your own food and snacks. Thank you.
Can I take a morning shower?
Unfortunately not at the MCG. Gate 2 re-opens at 5am, so you should have plenty of time to freshen up elsewhere for the rest of your day.
Can I get into the MCG playing arena?
Only a select few super fundraisers gain access to the boundary line area of the ground. Unfortunately it is a serious condition of entry to steer clear and any person attempting to access the arena, will be swiftly handled by security staff, removed from the venue and could be facing a hefty fine.  
So get fundraising for your chance to touch the grass!
If I can't attend for some reason, can I get a refund or transfer my ticket to someone else?
Unfortunately, no refunds or transfers are possible for Sleep At The 'G. 
Can I bring my pet?
Sorry, no animals at the MCG except for guide dogs or assistance dogs. If you have any questions, please call 1800 626 572 or email events@mcm.org.au. 
Is there a place where I can smoke?
Yes, there is a designated smoking area outside Gate 2. You'll need to show your ticket to get out and back in. Ask someone from SECUREcorp on the night.
Accessibility
Wheelchair users, please use the drop off point at the corner of Jolimont Terrace and Jolimont Street. Please note that there is no parking in Yarra Park for this event. Entry via Gate 2 is accessible for wheelchair users and people with mobility impairments. There are accessible toilets available inside the venue. Please contact the event team if you have any other access requirements or questions.
Sleep At The 'G | 21 May 2020
What we have achieved together so far
Connect with us