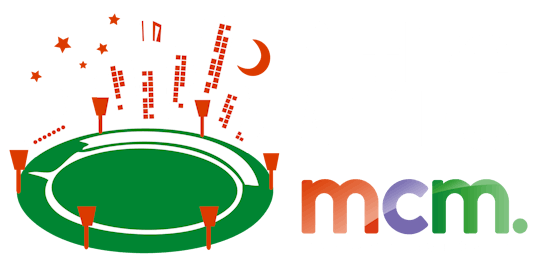 Sleep At The 'G Families
Welcoming families back to Sleep At The 'G!
Last year was the first time ever that younger Sleepers joined us at Sleep At The 'G. We can't wait to welcome your family and more back to the MCG in 2020!
There are still some rules however, in order to keep you and your children safe at a public event.
Who can attend?
Children between the ages of 12 and 17, in the company of their legal guardian
A maximum of two children to one legal guardian
Are there any other rules?
Children and their legal guardians will receive a wrist band upon entry
Children will be permitted to roam all areas of the event before lights out
All family ticket holders will sleep in a special "Family Zone" area at the MCG
Children and their legal guardians will not be permitted to sleep in other general areas
Cost
$20 per child, in addition to your adult ticket price

Benefits of bringing your children
Modelling compassion and caring about others helps children to develop empathy, compassion, and tolerance
Children who see adults fundraising or making donations to those in need, will learn to do this in their own lives
Working as a community is connecting and supportive, which is helpful for emotional wellbeing
Teaches children the importance of lending a hand to those in need, and appreciation for what they have
Working together towards a group goal, and gaining joy from doing something for others
Educates children specifically around the issues and causes of homelessness
How do I register my family?
Important: Please only register children for whom you are the legal guardian
Click on the "Register" button on SleepAtTheG.com.au
Select Workplace/Corporate or Community Registration
Scroll down the page and select one of the Family Registration options
Enter your family team name
Add yourself (legal guardian) as the primary contact
Add a maximum of two children (you will need a valid email address for each; if your child does not have their own email address, please ask another family member or friend if you can use their email address for registration purposes,. They will need to send you the tickets).
Complete all registration and payment details
You will receive an individual ticket for each person registered and a link to create a supporter page
Note: If your children want to do their own fundraising, you must activate each of their own fundraising pages
FAQs
Can my family sleep in the same area as my work place or community team?
No. Unfortunately, due to the security measures requested by the MCC, all family ticket holders must sleep in the Families Area.
However, we do encourage you to invite your friends/colleagues to register their families so that you can all set up camp together in the families area.
I have more than two children over 12-17 – can I bring them all?
A second legal guardian will need to register and attend the event in order for you to bring more than two children with you. The second adult can also register a maximum of two children they are the legal guardian of.
If your other children are 18 years or older, please don't register them on your family ticket. Anyone 18 and over will need to register themselves and pay full general admission price.
If your other children are 11 years or younger, they are not permitted to attend Sleep At The 'G.
Can two adults register on the same Family Ticket?
Unfortunately, due to the venue rule we've been asked to abide by, the answer is no. A second legal guardian can of course register to attend, but not on the same ticket. Alternatively, if there are two adults, and 2-4 children, each legal guardian can register 1-2 children each. But they would need to be completed as a separate registration.
Can school, sport or club-groups attend?
Due to safety regulations, all children between the ages of 12-17 must be accompanied by a legal guardian, at a 1 adult: 2 children ratio.
This means teachers, coaches or facilitators are not permitted to bring a group of young people under 18..
However, if a group of children from a school wish to attend together, they can organise to do so by each registering with their legal guardian.
Got any other questions?
Email us: events@mcm.org.au
Phone: 1800 626 572
Sleep At The 'G | 21 May 2020
What we have achieved together so far
Connect with us