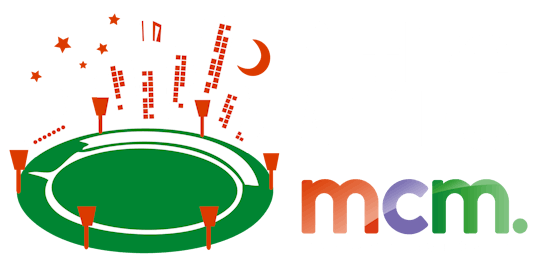 Help put youth homelessness to bed
About Sleep At The 'G
Each year, compassionate Victorians sleep on cold concrete in support of thousands of young Victorians who are without a safe place to call home.Sleep At The 'G is Melbourne City Mission's (MCM)'s flagship fundraising event and this year we aim to raise over $1.2m.
MCM is Victoria's largest youth homelessness service provider. With long-standing partnerships, MCM is considered a pioneer in developing innovative pathways to end homelessness by breaking the cycle. For more information about MCM, please visit www.mcm.org.au
The event is made possible through the amazing support of major partners, Melbourne Cricket Club (MCC) and Melbourne Football Club.
In 2020 our annual mass sleepover will take place on Thursday 21 May 2020 at the MCG.
One cold night for you could change a whole lifetime for a young person. By sleeping overnight at one of the world's most iconic stadiums – the mighty MCG, you'll learn first-hand about the core issues behind homelessness and what we can all do about it.
The night includes:
Interactive talks and presentations with people who have previously experienced homelessness
Live music and entertainment
Sporting competitions
Games, prizes and giveaways
A fun sleepwear fashion competition
You'll walk away with an understanding of what it's like to sleep rough and what you can do to support the 6,000 young people experiencing homelessness every night in Victoria.
Homelessness crisis: Urgent action is required
Every night in Victoria, there are more than 6,000 young people experiencing homelessness. In one of the world's most liveable cities this isn't good enough.
Everybody deserves a safe place to sleep, yet there are only 127 emergency and crisis accommodation beds in Melbourne available for young people experiencing or at risk of becoming homeless.
Homelessness is one of the worst ways to be socially disadvantaged. And although violence, abuse and trauma are the major drivers into homelessness for young people, it can put them in ever more dangerous situations.
Plus, they're often disconnected from family, schooling, community and other opportunities. And worst of all, the longer homelessness lasts, the harder it is for them to rebuild their lives. Homelessness becomes a cycle – the only way to survive.
Without the support of organisations like MCM, a young person can become further entrenched in long term-homelessness and poverty, losing all hope of reaching their full potential.
You can help break this cycle... when you Sleep At The 'G!
By sleeping out at the MCG for one night, you'll be standing in solidarity with fellow Victorians who want to put an end to youth homelessness.
You'll also have the opportunity to learn more about the issues facing young people, and hear first-hand from our youth workers who are working directly with those affected.
Recent sleepers said they'd recommend the experience to others
Many felt a real sense of pride waking up at the MCG – knowing they'd raised funds to provide refuge, emergency accommodation and essential services for young people… Even if they had sore, tired bodies the next morning!
"Within half an hour of arriving my friends and I were keen to come back next year. And will be" – (Sleeper, 2019)
"This is a VERY well run event; plenty of volunteers, lots of security so you felt safe and  trusted that your things would still be there when you went back to your sleeping spot, good range of entertainment, loved the atmosphere, and the experience was fabulous. Great event – well done everyone involved!" – (Sleeper, 2019)
"The experience was priceless and so humbling at the same time ... Thank you so much." – (Sleeper, 2018)
"I thought the Youth Homelessness Panel were incredibly brave and phenomenally well spoken… I thought they conducted themselves with dignity and poise and it was humbling listening to them speak about the challenges they faced" – (Sleeper, 2018)
If you believe everyone deserves a secure and safe place to call home, register now for Sleep At The 'G.
Sleep At The 'G | 21 May 2020
What we have achieved together so far
Connect with us