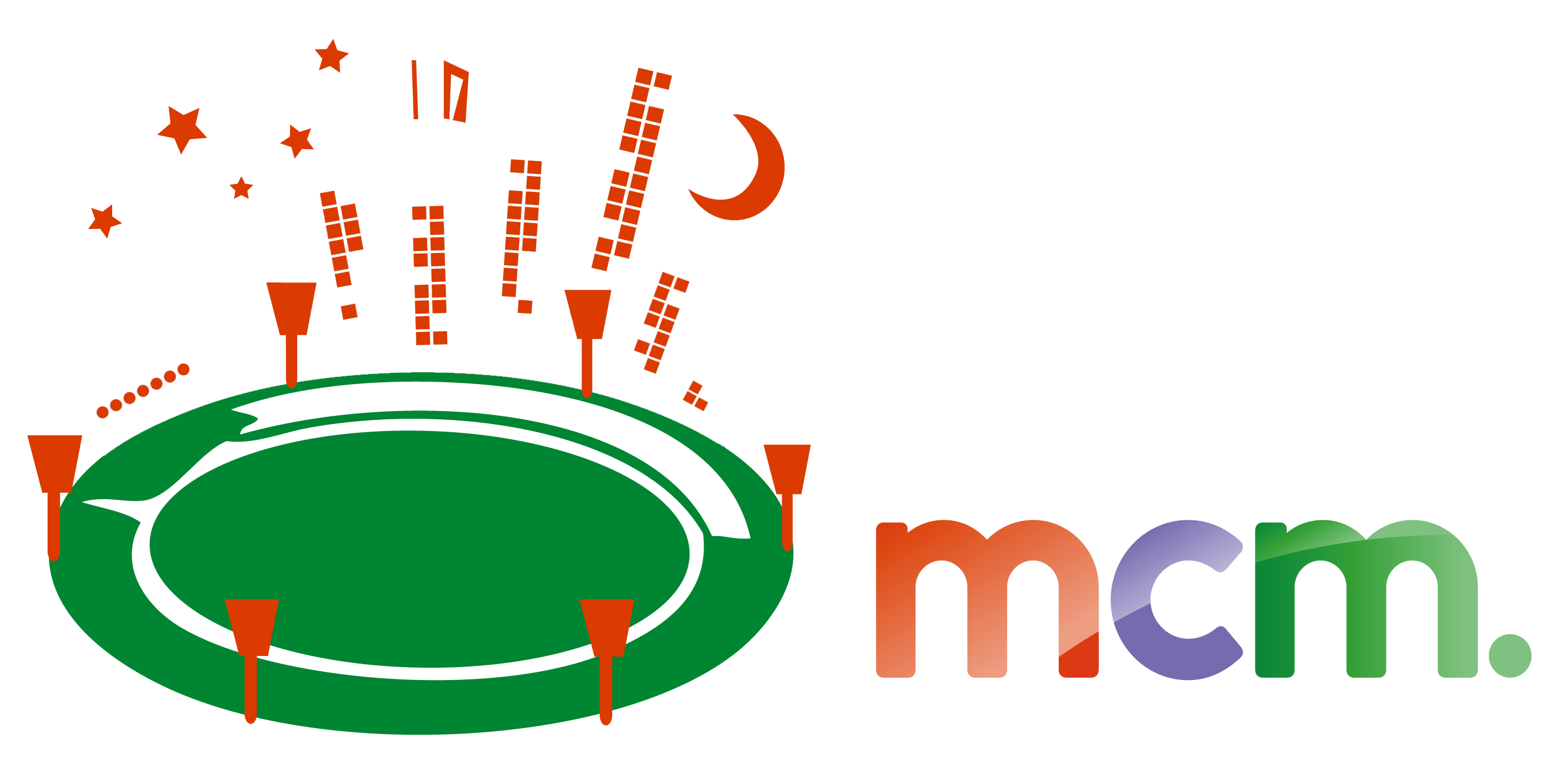 Melbourne City Mission
About us
Every day, Melbourne City Mission works with some of Melbourne and Victoria's most vulnerable individuals, families and communities. Every week, we support thousands of people to escape and avoid disadvantage, economic exclusion and social isolation. We've been around for almost as long as Melbourne itself and over the years have adapted and evolved alongside the people we work with, always responding to the changing needs of communities.
Our staff are dedicated professionals, with the expertise to deliver holistic, integrated services that really make a powerful and sustainable difference to people's lives.
We work with the most vulnerable and disadvantaged in our society: from children living with a disability or young people with nowhere to call home, to people who need assistance accessing education or employment. We work alongside them so that they can build a better future for themselves. We help people find their own path to independence, providing them with the support they need along the way.
While we support people experiencing disadvantage, we also advocate for social change to reduce the number of people experiencing disadvantage and to intervene as early as possible to limit the damage done by the experience.
More about Melbourne City Mission
Frontyard Youth Services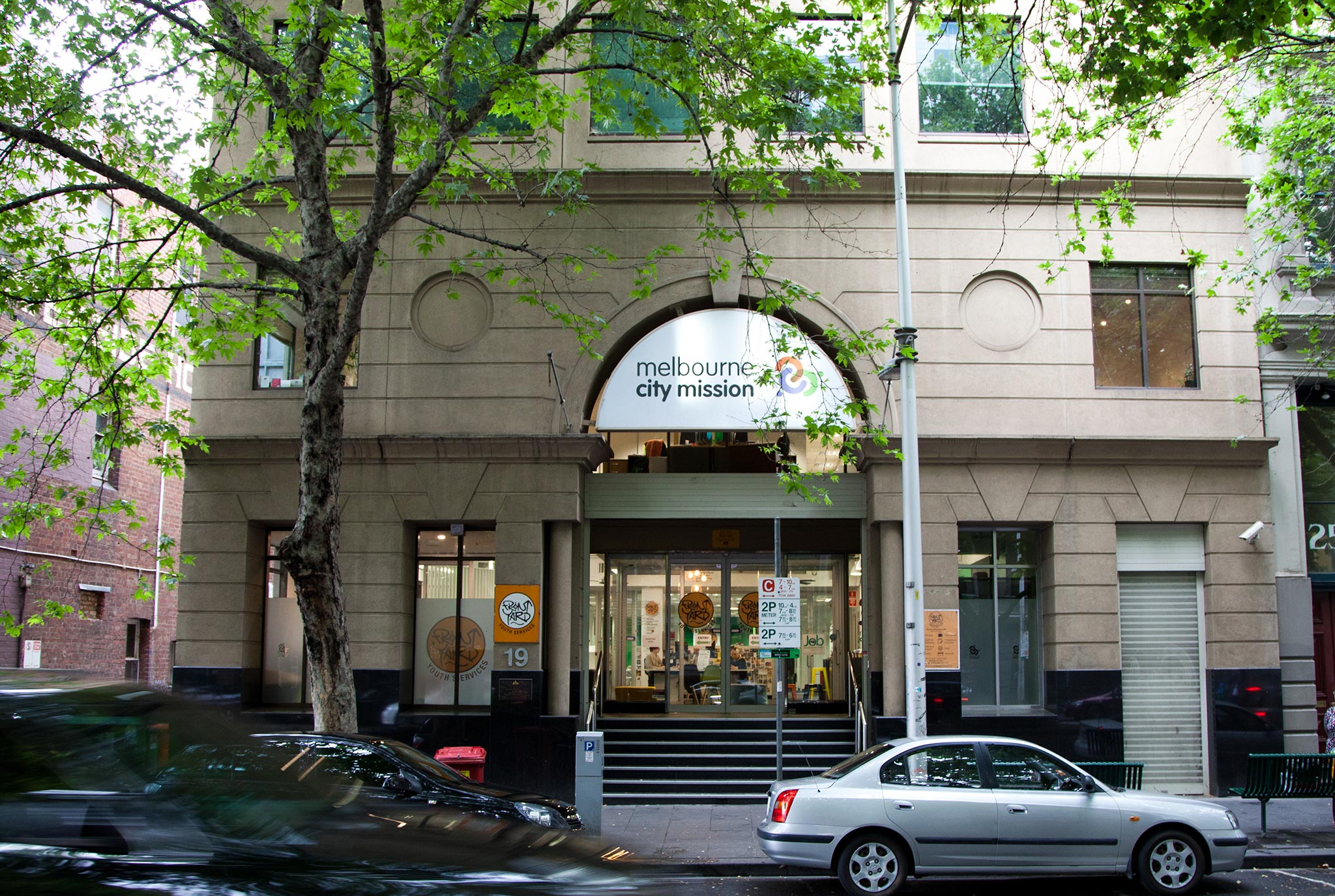 A cornerstone of the Victorian youth homelessness system, Frontyard is Melbourne's largest early intervention and crisis response service for young people who are experiencing, or at risk of experiencing, homelessness.
Melbourne City Mission's Frontyard continues to evolve with the needs of young people: something which the new Frontyard Disruptive Model addresses. Bringing together crisis accommodation, case management, coordination of outreach workers, and intensive support, this flexible, fully-integrated model will meet the complex and dynamic needs of the most marginalised young people who are experiencing homelessness.
A new daily support team is actively working to reduce rough sleeping in the CBD. More staff, flexible support and better access to housing is getting young people off the streets and into temporary and ultimately long-term accommodation, but youth homelessness continues to increase.
Between July 2016 and June 2017, Frontyard had 7,701 drop-ins.
Throughout the year we added many new initiatives to our range of multi-disciplinary services designed to meet young people's holistic needs including emotional and social wellbeing, and physical needs such as safety, security and shelter. We are very excited to have started a pilot of an outstanding program called Check In: recovery-oriented mental health for young people.
Our staff received around 65,000 phone calls from young people, families, schools and other support services connected to young people. Frontyard also operates specialised phone information services such as the state-wide Leaving Care Hotline.
Our annual collective of young leaders, the Youth Action Group (YAG), produced a ground-breaking manifesto in 2016 and have been very active advocates over the past year. We also introduced the Youth Advisory Committee which ensures young voices are heard by including them in the decision making as we develop our programs.
Demand at Frontyard is so high that every afternoon The Basement has to function as a secondary waiting room. Young people spending time in The Basement can take part in programs for developing life skills while fostering positive relationships with our staff. These programs include cooking, private rental support and job readiness. There's also a gym and a hair salon. Other programs have a therapeutic focus to help young people deal with their experiences of trauma.
Helen from our Frontyard team talks about working with young people...
"Seeing them actively participate in programs like animal therapy and cooking, and watching them achieve their goals is just awesome. I love the community feel that Melbourne City Mission has. It is the most amazing and supportive environment."
Thank you to our project and philanthropic partners for supporting MCM to build a world-first, innovative, fully integrated 24/7 youth crisis accommodation centre in Melbourne's CBD:
Andrew and Geraldine Buxton Foundation
Dorothy Kingston
Progress so far
Connect with us