Meet Emma
On any given day at our Youth Crisis Centre in Melbourne's CBD, there are 45 young people with nowhere to sleep that night
That's 45 reasons why our work is so crucial.
Every.
Day.
And to us, these young people are not just a number. We know them by name.
We do everything we can to find every single one of them a safe place to sleep and there's never enough crisis beds. We need to assess who has the most urgent needs and match them as best we can with the limited refuge vacancies.
So every time a new young person comes in, we have to ask ourselves, "Who gets a bed tonight?"  That's the hardest part.
This is why your support of Sleep at the 'G is so critical.
One of these young people was Emma. Her story is heartbreaking.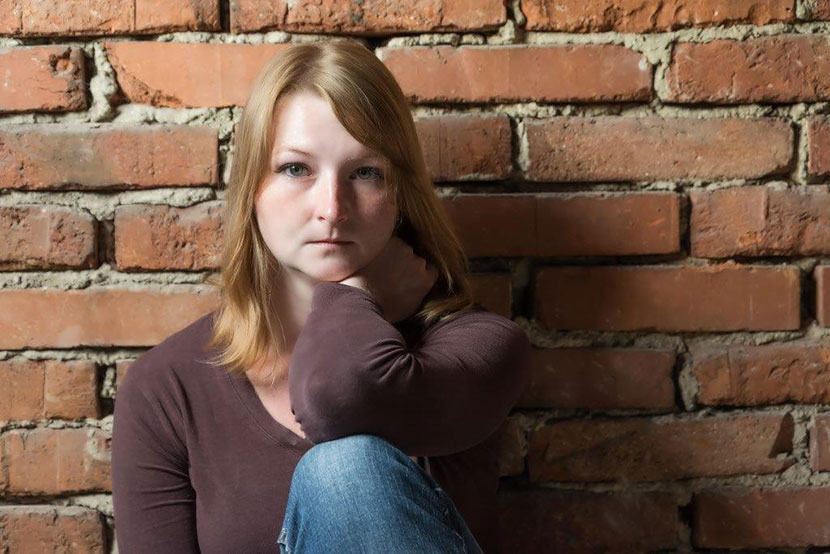 Emma's Mum died when she was eight, and family violence and neglect following this meant that she was removed and placed in care. She went from placement to placement for years and was exposed to more abuse. We see this all the time with young people who've been abused.  
Sadly, Emma transitioned right through the care system, and because she had been let down by most of those she trusted, Emma was vulnerable and taken advantage of. Her trauma was compounded and she suffered from deep grief and loss.
Then her best friend took her own life
When Emma came to us she was distressed and afraid. Despite our very best efforts to find her safe accommodation, we couldn't find anything for two nights. We had to prepare a safety plan for her, and then watch her walk back out into the dark, alone.
For young people like Emma, night is the hardest. Not just because they're sleeping rough, or on a couch, or in a rooming house; it's because night time is when deeply-buried fear or grief can be overwhelming.
We walked alongside Emma to find safe housing, and help her care for herself when she was alone at night.
Her case-worker drove her to her counselling appointments and waited for her until the session was over. It was simple things like a coffee and a chat before driving home that were a big deal to Emma.
The young people we work with have complex stories. But they're not too much for us. It's what we do.
Your support for Sleep at the 'G will make all the difference to the youth we work with. You will make it possible for our specialist team to walk alongside people like Emma.
We need your support so we don't have to turn these young people away: so we can keep them safe.
Get involved today! Register Now!